The Top 5 Marketing Lessons Learned in 2019
Melanie Klag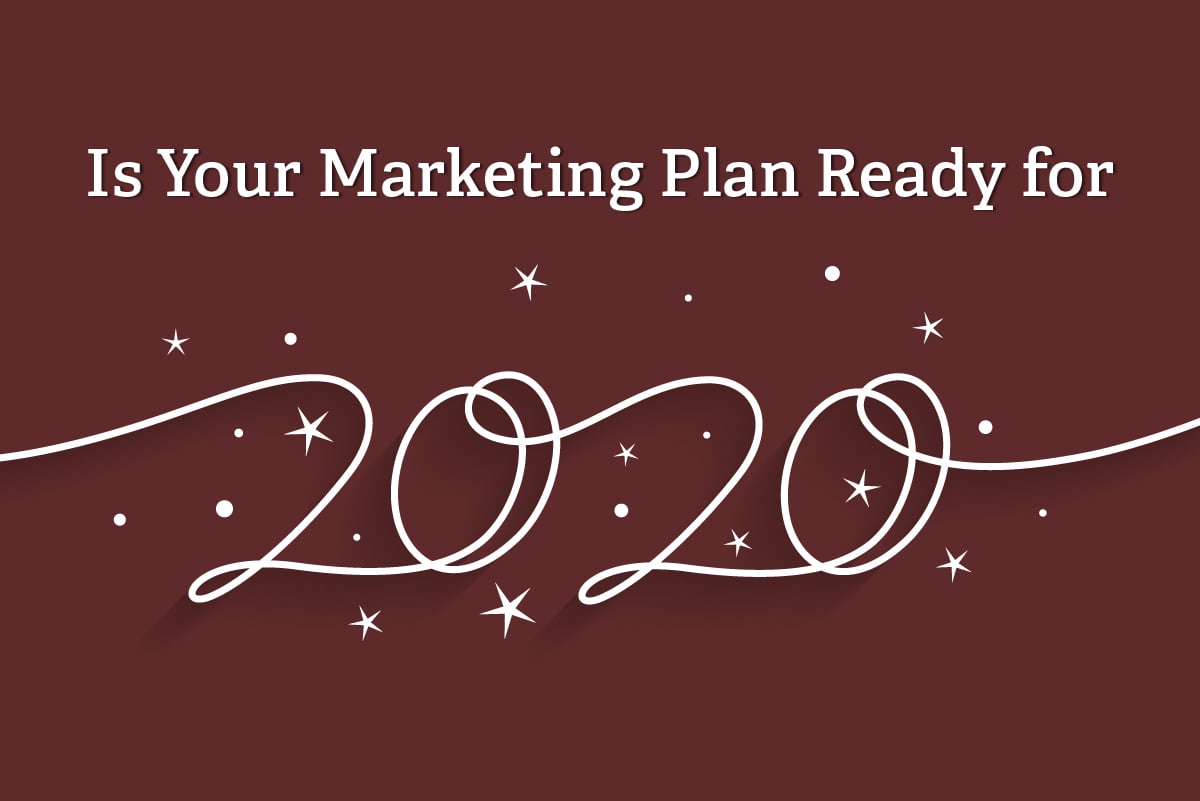 The Roaring 20s are back! As we enter 2020, the year of perfect vision, it is a great time to reflect on the lessons learned in 2019 and how we can use those to visualize our goals and dreams for a perfect 2020. Here are the top five lessons we learned in 2019 that will help shape marketing for 2020 and beyond.
Traditional Marketing is Changing
With the proliferation of digital marketing, traditional marketing initiatives have to evolve to mix well with and balance out the digital efforts. Traditional marketing typically includes flyers, brochures, billboards, ads and the like. All of these channels still work but couple them with digital efforts and you will see more of a return on your investment. Incorporate digital elements into your billboards or add a vanity URL to your ads so you can track its engagement. Tie in a digital advertising campaign or video into your email marketing. As long as you are truly focusing on the customer experience and consider how your audience will engage with your marketing tactics, you will succeed.
Artificial Intelligence and Lead Gen
Artificial intelligence (AI) is a wide-ranging term that can reference several different technologies. But one thing they all have in common, is they are going to have an impact on marketing, lead generation and all sorts of business functionalities. Since AI systems are used to extract insights from large datasets and interpret those insights to predict usage, they will change how data analysts and marketers use the information gathered to reach customers. AI, while still in its infancy, will be used to determine key insights about your leads, to build your lead database, automatically interact with your leads and improve the quality of your sales pipeline by aligning your marketers with the most effective strategies for your leads.
Social Media Marketing and Your Business
The goal of social media is to achieve a high level of engagement with your audience. However, this isn't as easy as it used to be. In the early days of social media marketing, a business could stand out by posting intriguing content but now, with all of the photo and video editing apps available, everyone can create a visually appealing image so producing eye-catching content isn't enough. It is really about engaging and connecting with your target community.
You can do this by engaging influencers, tagging people and accounts, linking to events, and even by sharing content from other users, groups or your followers. The biggest component is just being actively engaged and keeping your followers interested in what you are offering. Set up a content calendar for your social media strategy so that you can be accountable and everyone on your team is on the same page.
Email Marketing and Automation
Don't shy away from email marketing. While it may seem stale and you run the risk of ending up in someone's junk or spam folder, you can't really deny the efficacy and affordability of email marketing. It is still one of the most common formats to interact with your customers. It is actually even growing in popularity for marketers.
With more ability to personalize and produce automated email drip campaigns, email content continues to be effective. It is an easy way to engage the customer at any stage in a marketing campaign, and because of that, email will never go away. But it is evolving. Many experts questioned by EmailMonday.com expect email to become more visual, hyper personalized and automated based on trigger events. Email marketing is also becoming mobile-friendlier, which is changing the type and amount of content we'll see in emails as we go into 2020 and beyond. This is a necessary evolution as 59% of email opens occur on mobile according to Adestra "Top 10 email clients."
Messaging Matters
Content is still king! It is what keeps your customers informed and engaged. The message you deliver, no matter the platform, is what will resonate with your customers or audience. It is also the driving force behind building new customer relationships and developing your target audience.
When it comes to your messaging, you have to ensure it is consistent across the board. Consistent messaging creates your brand story and tells the story throughout each platform you use. To ensure you stay on message, develop a content strategy that incorporates buyer personas for your brand, how you are reaching them and why. If you miss the mark on your messaging, you will lose the confidence of your target audience. Because of the importance of messaging in your content marketing efforts, it is best practice to use a content marketing professional to develop your content.
Set Your Marketing Vision for 2020
As we enter 2020, don't forget what we've learned this year. A lot of these lessons will resonate and evolve as new technologies and trends emerge. Use these tips and tactics to improve your marketing strategy in 2020 to reach more customers and, perhaps, even improve sales numbers or your marketing ROI.