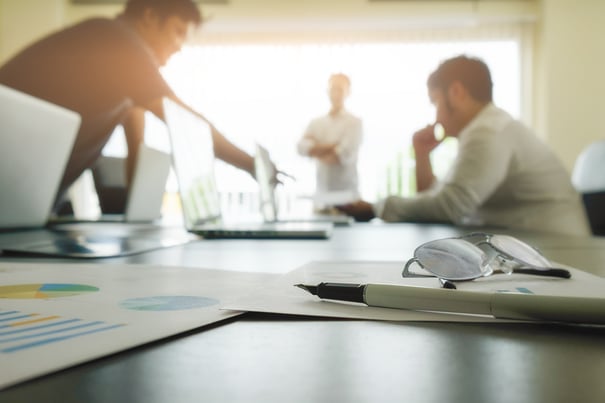 As the saying goes, there's no time like the present. When the end of the year rolls around, the best way to prepare for business growth in 2018 is to complete a review of the current strategies that have brought about success. Being proactive about your business's short and long-term goals is essential to creating a blueprint for the new year that will lead to development and increased revenue.
Our team has put together our three strategies for success that we will release throughout January. We recently shared our first strategy—developing buyer personas of ideal customers—on our blog, and this week, we want to bring you the second part of a successful business growth initiative for the new year.
Strategy #2: Use Social Media for Acquisition and Retention
This past year, several headlining news stories emphasized the use of social media in business: Facebook enticed fans of Snapchat, the president of the United States decided Twitter was the best way to declare his policy positions and tech-titan Apple made plans to introduce augmented reality to cell-phones. Clearly, social media channels are in the chief position to influence the way we interact—and the way customers make purchases. It is therefore crucial that your business integrates social media to every stage of the buyer's journey.
Since the buyer's journey is a complex process, potential customers or clients will want to get to know your business and truly understand your brand. Building your brand's awareness is a guaranteed way to bring in new buyers and to build trust with existing ones. The more active your business is on channels like Facebook, LinkedIn or Twitter, the more customers you will attract and acquire.
Some simple ideas that you can implement include:
Host a competition, like a monthly photo contest amongst your customers
Let your clients shine by featuring them on your channel
Use images whenever you can to regularly engage customers
Focus on one channel at a time, and soon you will gather research into which outlet is best for your business. You can also consider setting up a company blog, which is a great marketing tool to increase your visibility and explain your strategies to your ideal customers. However, since you are looking to acquire customers, you will want to write directly to your potential buyers. After all, digital marketing in today's age is all about the customer's experience, and personalization is crucial to growing your brand.
By using social media for acquiring and retaining customers, your business will be set to increase your brand and the overall awareness of your product or service. Check back next week for our third strategy for success in 2018.