Using social media to amplify your message

Blair Donald
When most people think about content marketing, they think of e-books, white papers and informative websites. At first, social media seems like a secondary tool that should only be used to promote business news or activities. This is a common mistake! Social media is a powerful tool that should always be a primary consideration if you want your content to be successful.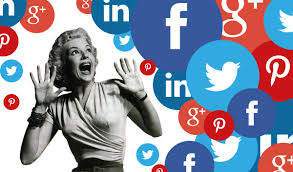 The biggest difference between the old ways of marketing and content marketing is the strategy of inbound versus outbound communication. Your goal is to reach people who are seeking out the solution to a problem that your product can solve. Therefore, your goal is to meet these people where they already are.
Social media is powerful because the majority of audiences are already involved on at least one social channel. To determine your social media strategy, think first about your goals and your buyer personas. Who are you trying to attract, and why? This will help you determine what social media channel you should focus on.
According to the Pew Research Center, 68% of the entire population is on Facebook. More women use Pinterest, and younger demographics use Twitter and Instagram. Depending on what buyer personas you are targeting, you will be able to decide where you should be posting your content.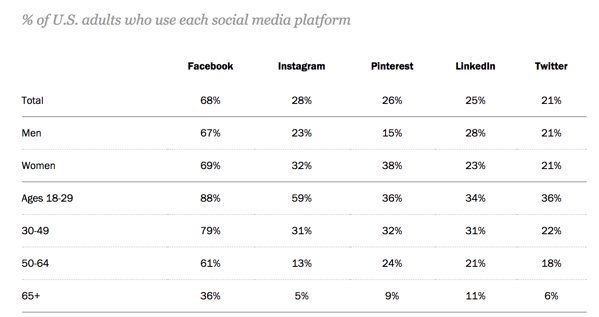 Another advantage to social media is its very low cost. Accounts are generally free to create, and promoting posts or advertisements is not terribly expensive. Additionally, unlike traditional advertising, you can target the audiences who you want to reach very specifically. Targeting your promoted posts allows social media platforms to show your content to audiences who match your buyer personas, down to location, age and income.
Meeting audiences where they are with content that is relevant to their problems is the heart of inbound marketing. Social media is an easy, cheap way to do so and will help you increase your brand awareness and the size of your audience.
Snapchat is another great way to use social media to connect your audience and promote brand awareness. For more information about using Snapchat, check out this blog post!
Need help putting together your social media plan? Contact us at www.igpr.com!