Sending the Right Email to the Right Person
Samantha Booth
My personal email inbox is currently sitting at 301 unread email messages...EEK! Who else is guilty of ignoring the many marketing emails that you receive each day? But here we are as marketers, still using email marketing. Why? Because it is EFFECTIVE!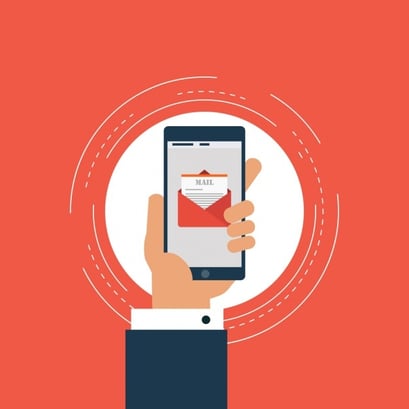 Photo Credit: freepik.com
Three-quarters of companies agree that email offers "excellent" to "good" ROI. (Econsultancy, 2016) (Source: https://www.hubspot.com/marketing-statistics) In order to get the most out of your email marketing campaign, you need to make sure that your emails are going to the right person.
Here are some best practices for making sure you are sending the RIGHT email to the RIGHT person.
Determine who your audience is: Who exactly are you trying to reach? By having a clear definition of who your audience is, this will allow you to create impactful messages that have meaning to your audience. This content should answer their questions and address their specific problems.
Segment your contacts database: Not all of your messages will apply to everyone. Another reason it is important to first I.D. your audience(s) is that it will help you segment your contact database. By maintaining and segmenting your contact database you will know exactly WHO your message is going to, WHAT they receive, WHEN they receive it and HOW they engage with your content. Need help segmenting your database? Contact IGPR!
Send the right email at the right time: This one takes a little bit of time and testing to determine. With some simple A/B testing you will be able to identify when the best timing to send your email is. There is no "best practice" across the board answer for the best time to send an email, so test out a few times throughout the day, or different days of the week.
Nurture your contacts into customers: Consistency is key. Make sure that you are following up with your contacts on an ongoing, consistent basis. The more that they hear from you about services or products that are valuable to them, the more likely they are to remember your brand when the time comes for them to make a buying decision.
Following these best practices will allow you to avoid ending up in someones 301 unread emails...Now, excuse me while I clean out my personal inbox!